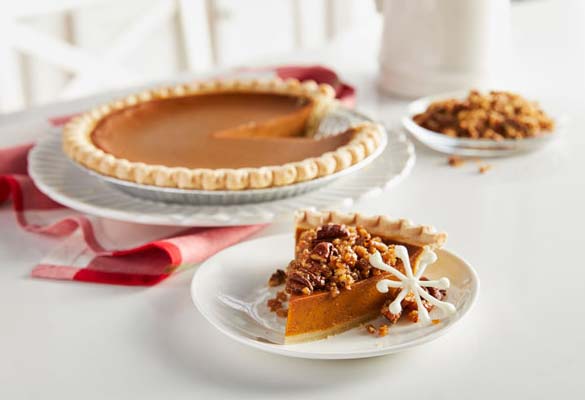 Ingredients:
2 tablespoons butter melted
1/2 cup brown sugar packed
1 tablespoon flour
3/4 cup pecans coarsely chopped
ground cinnamon (optional)
whipped cream (optional)
Directions:
Bake pie as directed for 60 minutes.
Combine melted butter, brown sugar, flour and pecans in small bowl mixing until well blended.
Remove pie from oven. Sprinkle topping evenly over pie. Bake pie an additional 10 minutes.
Cool at least 2 hours.
Serve each slice of pie with a dollop of whipped cream sprinkled with cinnamon, if desired.