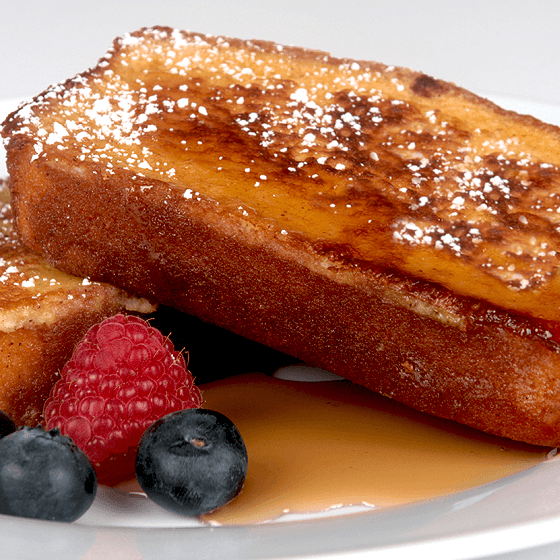 Ingredients:
1 (16 ounces) package Sara Lee® Frozen Pound Cake thawed
3 eggs beaten
1/3 cup heavy cream or 1 cup milk
1/2 teaspoon almond extract
1/2 teaspoon vanilla extract
1/4 teaspoon ground cinnamon
1/8 teaspoon salt
3 tablespoons butter or margarine
powdered sugar
berries and syrup for serving
Directions:
Mix eggs, milk almond extract, vanilla extract, cinnamon and salt in a large mixing bowl.
Melt butter on a skillet over medium/low heat.
Slice pound cake and dunk in egg mixture.
Cook pound cake on skillet for 2-3 minutes or until golden brown.
Top with berries, syrup, and powdered sugar, then serve.